This weekend the Government announced that Britain will head into its second national lockdown on Thursday 5th November. Having already seen recycling rates decrease, fly-tipping increase and multiple recycling sites close during the first lockdown, will this time around be any different?
Only a week ago local councils claim to have set out a strategy to cope with further lockdowns claiming that they were 'calm' about the possibility of further lockdowns  but were they expecting one so soon?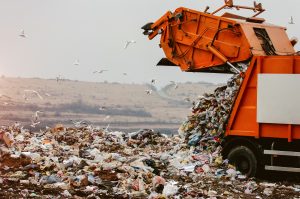 A North East council representative explained that local authorities will continue to "prioritise" waste and recycling services in any future lockdowns, and added that cooperation between councils in the area has been key to keeping services running.
Our issue is, has recycling really recovered from the first UK lockdown? Researchers had been calling for a revamping of the UK recycling system as the first covid-19 lockdown hampered our countries ability to process recycled waste effectively, meaning a large amount was being sent straight to landfill.
Has enough really changed between the first lockdown and now? Are councils really prepared for the upcoming lockdown on November 5th?