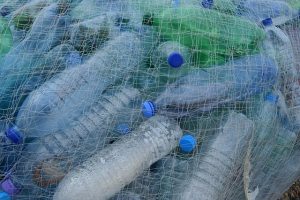 It seems like out of nowhere that everybody began jumping on the green bandwagon this year boasting about their green products, circular initiatives and action against single use plastics. Somebody's eyes must have been opened somewhere along the line…
One of the first eye openers in recent years was the introduction of the plastic bag charge in October 2015, which has now influenced an 80% drop in plastic bag consumption nationwide.
Most of us wondered at the time why this was the case, however, more recent problems that were uncovered to us through the form of the BBC's Blue Planet II documentary now help us to understand the reasoning behind the bag charge, alongside various other programs and news reports, which have now educated the planet, causing a surge in popularity over reducing single-use plastics.
Has the craze still not caught on for you? It even managed to win word of the year in the Collin's Dictionary campaign…
You might have heard of some of the previous years winners, including Brexit, binge-watch and photobomb. Other words in competition with 'single-use' for this year's crown included the word 'vegan' as well as the term 'VAR' – an acronym for video assistant referee, brought to life by this year's World Cup.
Will you be jumping on the single-use bandwagon? What initiatives have you come up with that can help to tackle single use plastic? Let us know at lauren@greener-side.co.uk