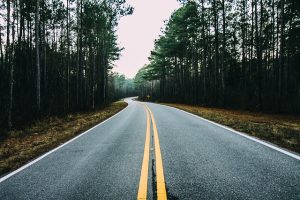 We've got a long road ahead of us before we can say that the planet is safe from plastic pollution. Have you started taking action to eliminate your contribution to the problem?
The UK Plastics Pact is made up of around 68 business from different industries and sectors. WRAP estimates that these members are responsible for around 80% of the plastic packaging sold throughout the UK. Working in partnership with the plastic pact, WRAP recently released a 'Roadmap to 2025' which outlines the key actions that businesses could and should take in order to reach their plastic pollution goals by 2025.
What are the targets for 2025?
The first major target is to eliminate problematic or unnecessary single-use plastic packaging through redesign, innovation or alternative delivery models, such as re-use. The second target is for 100% of plastic packaging to be reusable, recyclable, or compostable. In conjunction with this target, the third goal is for 70% of plastic packaging to have been effectively recycled or composted by 2025. The final goal is for all plastic packaging to contain at least 30% recycled content by 2025.
How can it be achieved?
WRAP says that achieving each of these milestones by the suggested year will require tough decisions that will impact both businesses, as well as members of the public that use the services provided by those businesses. Significant investments will also need to be made, which is why it is so difficult to convince businesses that these changes are for the better when they are already operating on tight margins.
Specifically, members of the plastic pact are being asked to review packaging ranges and portfolios in order to identify opportunities and to improve recyclability, recycled content, and consumer messaging, as well as reviewing their own operations and practises to ensure they support the UK Plastics Pact targets.
To read more on the plastic pact, visit WRAP and download the roadmap to 2025.
What action are you taking to reduce the part you play in the plastic problem? Let us know at lauren@greener-side.co.uk