We're delighted to announce that The Greener Side has received yet another award in 2019.
This is the second consecutive year that the company has received an award for 'Best Printer Cartridge Recycling Specialist' awarded to us by BUILD Magazine. The magazine explained that awards are given to those who show "Dedication and excellence towards their industry".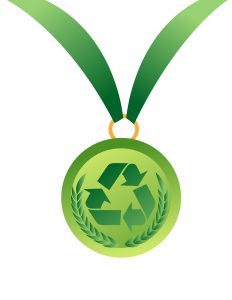 The Greener Side is dedicated to providing an award winning recycling service whose aim is to establish a circular economy with a zero waste to landfill policy. This award couldn't come at a better time for the company, with the environment and climate change both being hot topics around the world.
The Greener Side recycles over 1 million toner cartridges each year and is committed to improving our industries green credentials through our services, solutions and remanufactured products.
Click Here to start your journey with The Greener Side.