If you're reading this, we're glad, because that means you share some of the same values as we do. Providing a recycling service enables you to contribute to the reduction of a number of organisations carbon footprints while simultaneously reducing their impact on climate change and promoting a circular economy.
Despite all of this, setting up your own scheme exclusively for your customers is by no means easy. Firstly, the amount of resources needed to create such a scheme are likely more than you would have thought. You'll need a team of employees to exclusively deal with your customers and prospects requests, as well as deal with all paperwork and documentation. Staff will also be needed to deal with all inbound cartridge collections.
Next is the issue of space, which links to cost too. Where do you plan on putting all of these used toner cartridges? Do you also have the specific training, documentation and licenses to create such a scheme? You'll need access to a licensed waste carrier as well as an authorised treatment facility for all of your customers WEEE waste.
As a reseller, you should stick to what you do best – moving products out the door. Let us do the heavy lifting by bringing your cartridges back for you:
Our award winning recycling service will run seamlessly alongside your day to day operations while appearing as your own service in the eyes of your customers while we do all of the hard work.
At the same time, you can use our service as evidence of your ability to provide a green and sustainable service to each and every one of your customers. Why is this important you might ask? Well, 88% of customers want you to help them make a difference and change the world for the better; our service does just that.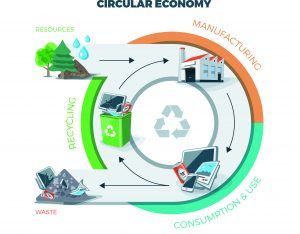 Income
Offering our recycling service as your own can also enable you to take advantage of an extra stream of income – we're more than happy for you to charge your customers for using our (your) service!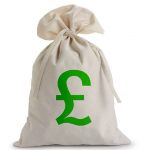 Traceability and legal coverage
With our recycling service you'll be completely covered from a legal perspective. We use a licensed waste carrier to transport your customers waste from their site to our authorised treatment facility where we can legally treat your customers WEEE waste. It's also important for you to be able to track this transfer for legal reasons, which is why we provide you with waste transfer notes which provide you with complete legal cover for the transfer of your customers waste.
Resources aren't an issue either
We're an experienced recycler with over a decade of experience in the industry, receiving over 1,000,000 empty cartridges from around the UK every year. We're well prepared to deal with your clients WEEE waste. Our team is also ready to begin taking calls and dispatching recycling boxes to your customers immediately. We work via next day collections so your customers won't have to wait.
Start your own recycling service with The Greener Side today – get in touch with us.