Our award cabinet became a little fuller following our return from this year's Paperworld exhibition with the addition of The Collector of the Year Award. We're delighted to receive this award following an already incredibly successful year.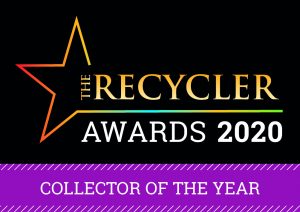 Operations Director Adam Lighton went on to say "We're very pleased that we were able to add to our list of awards for The Greener Side. The Greener Side is one of the largest and most successful toner cartridge and component recycling schemes in the UK and it's fantastic for our contribution and commitment to be recognised by winning this sought after award for the first time."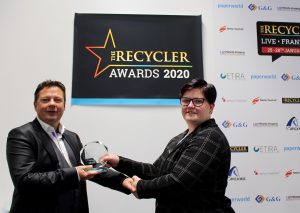 As a recycler the award provides us with humbling recognition for our work over the last 12 months, but there is still plenty of work and improvement to be done. Overall WEEE recycling targets were not met across the board this year, and it's suggested that the UK will struggle to meet the 20% increase that has been imposed for 2020.
We'll continue to try and achieve our goal for a UK circular economy as well as continue to invest in our recycling service to ensure that we're contributing to our industry's green credentials.
If you have any questions about recycling or our service, please feel free to contact us.