WEEElogic has released a range of free PDF country profiles, providing an overview of each European country's specifications in terms of WEEE Directive compliance.
Each Member State has its own obligations and requirements regarding End of Life management – as well as obligations relating to batteries and packaging, too. It is possible that any one company will have obligations in several EU countries concurrently. It is useful, therefore, for companies to pursue a Europe-wide analysis of its obligations, in order to ensure it is fulfilling requirements in each country.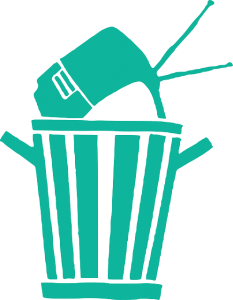 Each document includes the key points of Directive application in the relevant country, including: Name of the national law implementing the Directive; frequency of declarations; list of the main producer obligations; number of WEEE schemes; if authorised representative for foreign distance sellers to end-users is required; if visible fee is mandatory or not; if individual compliance for b2b is possible; and further specific details.
The seventeen company profiles currently covered include: Austria, Czech-republic, France, Germany, Greece, Hungary, Ireland, Israel, Italy, Poland, Portugal, Romania, Spain, Sweden, Switzerland, Turkey, and United Kingdom.
Once a company places an item of electronic and electrical equipment (EEE) on the market for the first time, whether by means of importing, distance-selling, or by simply manufacturing, compliance management is required. Compliance management is the main challenge for producers, especially those selling across several countries.
As of 2016, toner cartridges, ink cartridges, and toner powder fall under the classification of electrical waste and must therefore be disposed of correctly. This not only helps the environment, but also helps you adhere to the most recent waste electrical and electronic equipment (WEEE) recycling laws.
The European Commission have more information on WEEE
GreenAgenda offers producers of waste a solution with the ability to comply lawfully and ethically with the latest legislation which has quite rightly been made to address plastic pollution and to provide you with a fully compliant solution.
GreenAgenda are fully compliant with WEEE regulations and ensure that all used toner cartridges are properly handled and remanufactured to the highest quality. We provide collection boxes that can be displayed next to any printer, copier, or laser machine.
Once collected, the toner cartridges will be recycled correctly and treated at our fully certified ISO14001 waste treatment plant.
Request The Greener Side today to let us help you recycle.
Please feel free to ask me any further questions at info@greener-side.co.uk