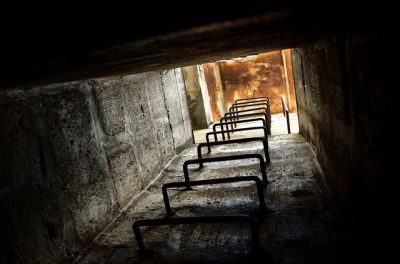 The tension just keeps building between Russia and the United States, creating fears of nuclear strikes. In fact it has been reported that the UK Government is now working on a new nuclear alert system to prepare the country for the horror of a nuclear war. So here's what you need to do if WW3 commences and how you can save the remaining environment while doing it.
First things first, you need an environmentally friendly bunker like the survival condo, made from 100% reclaimed material. This nuclear bunker retails at $2 million and is currently sold out. It is a 14-story shelter with enough food to feed 70 people indefinitely. It also comes with a fitness centre, a bar, a pool, and a movie theatre.
Or you can choose to attempt to build your own but make sure you include the following items to guarantee survival:
-World Disaster Satellite Monitor
-Security Insertion Checkpoint
-VIP Lounge Command Centre (for the big boss)
You can find out more information on how to build your own environmentally friendly nuclear bunker here
There's not much else you can do to prepare apart from remember to equip your bunker with a printer and purchase a life time supply of toner so you won't run out. And don't forget to recycle your printer cartridges! Other than that, good luck in surviving.
If you have any further questions then please feel free to contact me at lauren@greener-side.co.uk