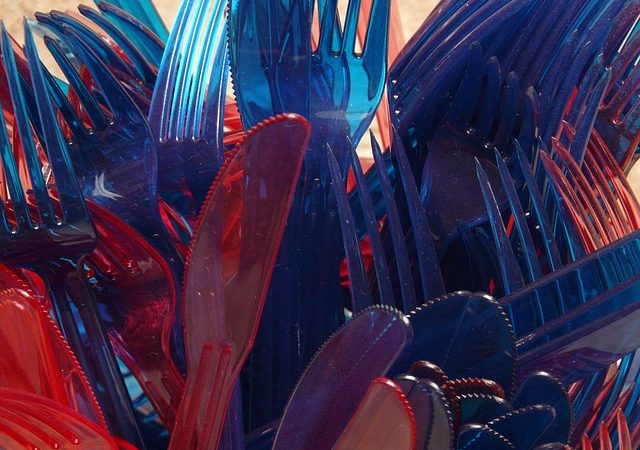 Recycling and being green can be difficult. It isn't just a matter of putting something in the bin to solve all of your problems. This week the BBC pledged to end its use of single-use plastics by 2020. A bold statement coming from a company who only released the statement in response to one of their own staff members complaining about the amount of single-use plastics that they were using.
The pledge came after a tweet from Radio 5 Live's Rachel Burden, who criticised the BBC for its plastics usage. The tweet came attached with a photo of a drawer full of single-use plastic spoons, knives and forks – the stuff of nightmares. The broadcaster stated that it is scrapping the use of plastic cups and cutlery by the end of 2018, which will end the use of over 2 million plastic cups by visitors and staff every year. The company will also be curbing its use of plastics in catering by working with companies that will only provide goods which are not wrapped in single-use plastic. (This is a step which we suggest on our CSR blog regarding recycling!)
Another moving factor in their decision to ban single-use plastics was the BBC's David Attenborough and the information that he shared on Blue Planet II, highlighting the scale of sea pollution.
So even the big companies can get it wrong. Will you follow in the BBC's footsteps? What changes will you make to your business and what are your goals for the future?
You can start by using The Greener Side – our award winning, fully compliant recycling scheme available to our Partners.
Learn how you can make a positively green change for your business 
If you have any questions about our recycling service, please feel free to ask.
Send your questions to recycling@ecs-uk-ltd.co.uk