As we near the end of the transition period for Brexit, the UK Government has outlined plans for a circular economy package (CEP). – But will it be enough and will it be attainable?
The CEP outlines a plan to recycle 65% of municipal waste by 2035 alongside 'measures to reduce the amount of waste that is incinerated or sent to landfills'.
Although promising, it isn't really anything to get too excited about as it stays quite true to our current EU CEP that we had been due to implement over the next few years had the UK not left the EU. The UK's new CEP does restrict the materials which can be incinerated or sent to a landfill, which is positive, and also includes a requirement that any waste that requires a separate collection to standard waste must not be incinerated or sent to a landfill.
This will of course keep more materials in circulation and prevent them from simply being disposed of. More raw materials will be made available for re-use which is fantastic news and a step closer to circularity.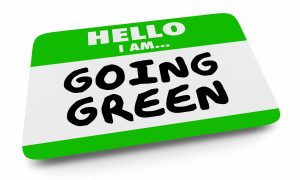 Environment Minister Rebecca Pow said:
"We are committed to increasing our recycling rates and reducing the amount of waste that is sent to landfill to create a cleaner waste industry and reduce carbon emissions.
"Through our landmark Environment Bill we will be bringing forward a raft of measures to do just that, and this new Circular Economy Package takes us yet another step forward to transforming our waste industry."
The Government also added that alongside their commitment to achieving a circular economy, they hope to reach net zero greenhouse gas emissions by 2050.
A breakdown of all proposed measures can be seen here