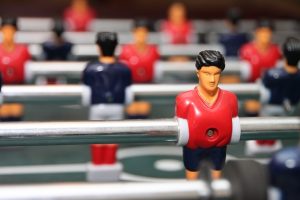 In a week that saw over forty large-scale multinational companies create a pact against plastic, Sky and the Premier League have announced a partnership aiming to raise awareness of all current environmental issues caused by single-use plastic, hoping to inspire Premier League clubs and supporters to live a life without single-use plastics.
The Premier League aims to remove all single-use plastics from their operations and supply chain over the next two years and hope that all Premier League clubs will follow suit.
Tottenham Hotspur are the first major team to announce their split from single-use plastic ahead of their move into a brand new stadium next season, where plastic stirrers and cutlery will not be available. Their on-site club shops will also no longer offer 5p plastic bags.
The chairman of Tottenham Hotspur said "we are dedicated to minimizing the environmental impacts of our activities and are committed to playing our part in reducing single-use plastics across our club operations" and finished by adding "we shall be encouraging our suppliers, partners and supporters to help us to phase out their use altogether."
Former Spurs player, Gary Mabbutt also said "Our aim is to have 50% of everything recycled. At the moment across the country 33% of everything that can be recycled is recycled."
For many, this could be the wake-up call that is needed. The power of sport and football in particular has been used before to promote ideas and campaigns to great success, such as the anti-racism campaign 'kick it out'. As Sky Sports Managing Director says "Football has a unique ability to reach billions across the world."
For more information, feel free to check out the Sky News article 
For more news on recycling make sure to check out our other blogs
If you have any further questions, please send us an e-mail lauren@greener-side.co.uk